Are You Scared to Ride on a Bamboo Bridge?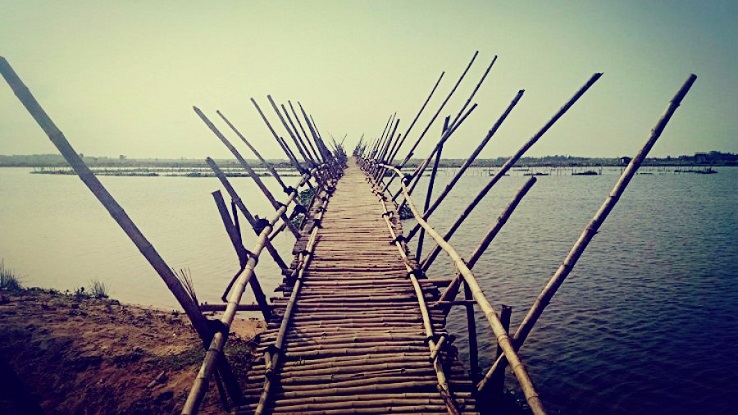 The bamboo bridge above is located at Duy Xuyen – a district of Quang Nam which is bordered by Hoi An to the north. It passes over the Truong Giang River (flows through Duy Thanh ward and Duy Nghia ward of Duy Xuyen).
We are updating the writing and photos about this interesting bridge.
Note: We're in progress of translating the entries into English. Then, some current entries just have the key points, not whole article. So sorry for inconvenience.
About the bamboo bridge
…
Location & How to get there?
…
Can I ride a bike over the bridge?
…