10 Street Foods You Must Try in Hoi An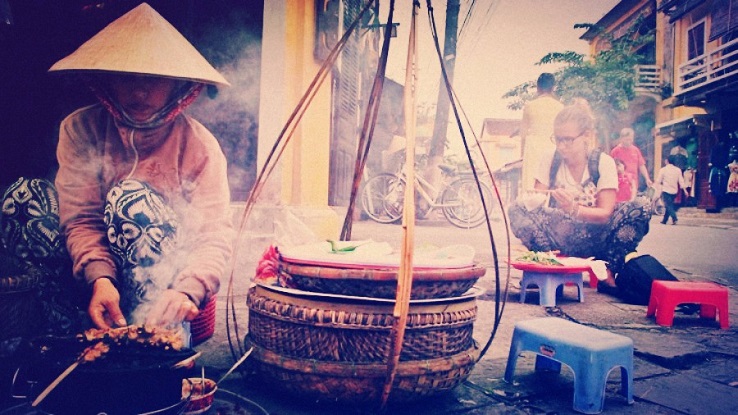 Here is a list of 10 delicious street foods you must try in Hoi An.
Note: We're in progress of translating the entries into English. Then, some current entries just have the key points, not whole article. So sorry for inconvenience.
1. Com Ga (Chicken Rice)
…
2. Banh Can
…
3. Banh Xeo
…
4. Banh Beo
…
5. Nem Nuong, Cha Lui
…
6. Banh Mi (Bread)
…
7. Banh Kep (Waffles)
…
8. Xi Ma
…
9. Dau Hu
…
10. Che (Sweet Desert Soup)
…