Riding over Hai Van Pass (Hoi An to Hue)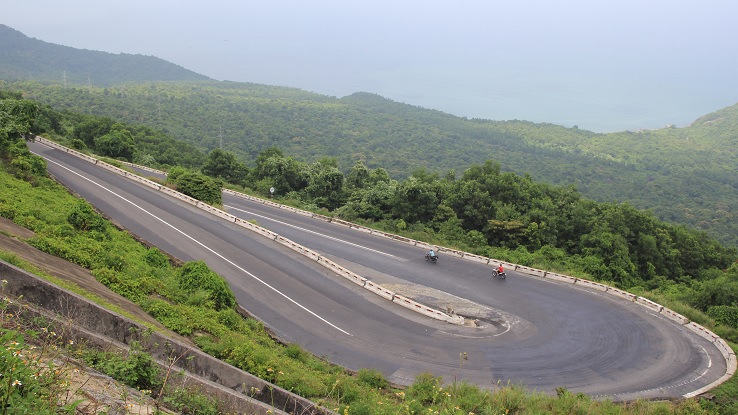 The Hai Van Pass (Vietnamese: Đèo Hải Vân – "Ocean Cloud Pass"), is an approximately 21 km long mountain pass on National Route 1A in Vietnam. It traverses a spur of the larger Annamite Range that juts into the South China Sea, on the border of Da Nang and Hue, near Bach Ma National Park. Its name refers to the mists that rise from the sea, reducing visibility.
Note: We're in progress of translating the entries into English. Then, some current entries just have the key points, not whole article. So sorry for inconvenience.
Route from Hoi An to Hai Van Pass
…
What to see on the road to Hai Van Pass?
…
Great experience to ride over Hai Van Pass
…
Lang Co Beach
…
Riding in safety
…