My Son Sanctuary is located near the village of Duy Phu (Duy Xuyen district, Quang Nam province), about 40 km southwest from Hoi An. The post shows you 3 routes to get to My Son from Hoi An by motorbike. The first one is what you are looking for riding to My Son.
1. Via Cam Kim Bridge (The most scenic and safe route)
Here is the best route to ride from Hoi An to My Son Sanctuary. It brings you through rural villages with rice paddies, lotus farms, corn fields, rivers, boats,… A bamboo bridge also. You have a chance to meet locals to learn about their lives and work. It is very safe also. Almost no big trucks, no big buses. Riding a motorbike or scooter to My Son via this route is the best way to explore rural Vietnam.
Please refer to the article The Best Route from Hoi An to My Son to find more details about this route.
2. Via Cua Dai Bridge
It is almost the longest route (about 52 km). The Cua Dai Bridge opened in March 2016. So this route is available from that time. The route is interesting also for riding because it takes you through some countryside villages with small houses, local people.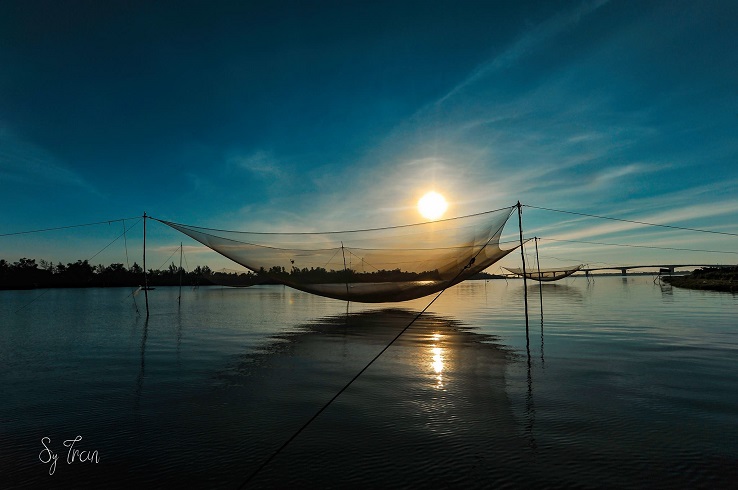 Taken by Sy Tran Photographer (Facebook link: Sy Tran).
Route: Hoi An Center > Tran Nhan Tong Street > Cua Dai Bridge> Duy Thanh – Duy Nghia > Monkeys Coffee > Nam Phuoc Town > Chìm Bridge > Sa Huynh – Champa Culture Museum > Trung Nguyên Cafe > My Son Sanctuary
Remarks: Add two stops "Cau Cua Dai" and "Monkeys Coffee" at the between the start point (Hoi An) and the end point (My Son Sanctuary) to find this route on Google Maps. A portion of the route (after you pass the Cua Dai bridge) is easy to ride because of almost no traffic. But sometimes there are big buses and cars at high speed. Be careful!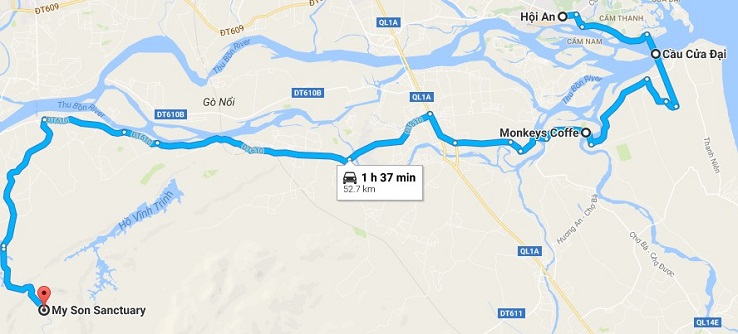 3. Via National Highway 1A
This is the main route which Google Maps suggests you search for "Hoi An to My Son". The route is still good and beautiful. On the way, there are some ride fields, corn fields, farmers and buffaloes on the fields, traditional markets, small dining booths under the bamboo shadow,… But it has a section on National Highway 1A. There are a lot of big trucks, big buses,… on the highway. So, if you ride a motorbike/scooter not very well, it would be better to change to the route via Cam Kim Bridge as mentioned above.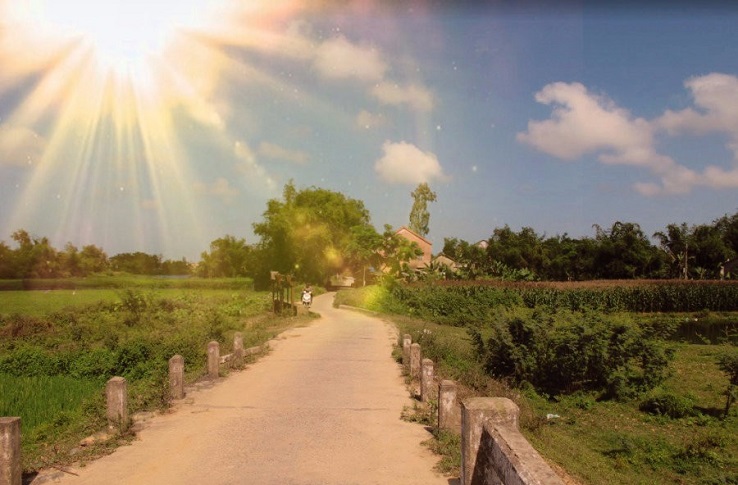 Route: Hoi An Center > Tran Hung Dao Street > Hung Vuong Street > Pham Phan Street > Nguyen Du Street > National Highway 1A > Nam Phuoc Town > Chìm Bridge > Sa Huynh – Champa Culture Museum > Trung Nguyên Cafe > My Son Sanctuary