Rural countryside in Cam Kim Island
If you would like to escape the city center with crowds of tourists, here is what you look for. Discover a rural lifestyle as we head out of the city & into the beautiful countryside at Cam Kim Island. You will ride on narrow roads less traveled. You weave along country paths into quiet villages, following the winding waterways that lead you to lush agricultural landscapes. You will have a chance to visit local families who make rice noodle, sleeping mat, basket boat, river boat,… by traditional methods. You can talk with them or help them with their work to understand more about their culture and life.
Please refer to the route below the map or click to this link to open the route in the Google Maps app. If the link does not work, please click on the "View larger map" icon of the below map-embedeed frame (the bracket icons on the right-top of the frame) to open the Google Maps link.
Distance: ~20 km
Duration: 2 – 3 hour(s)
Some photos along the way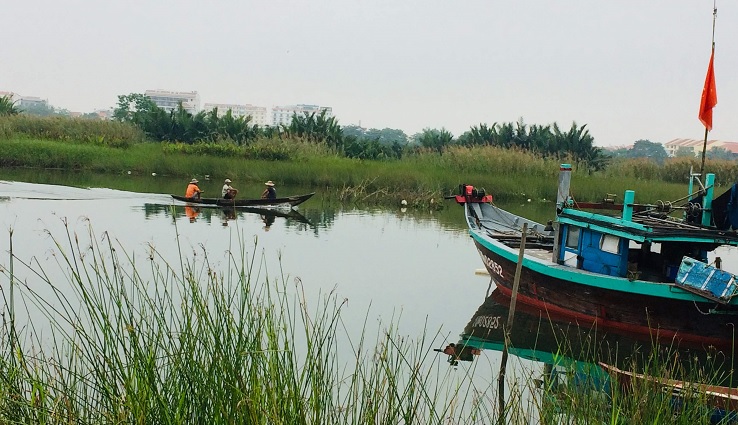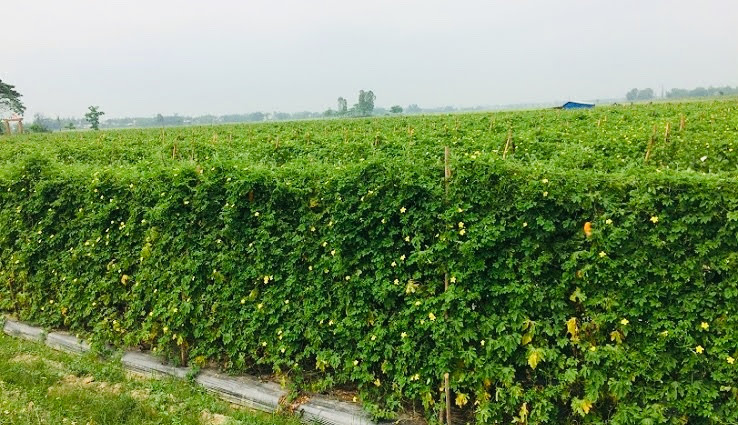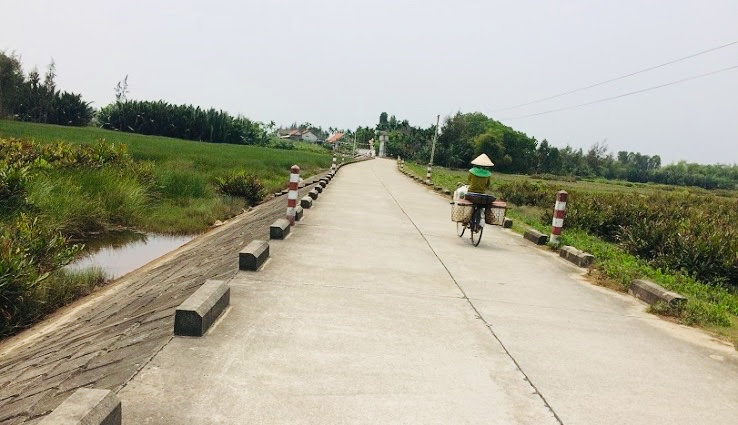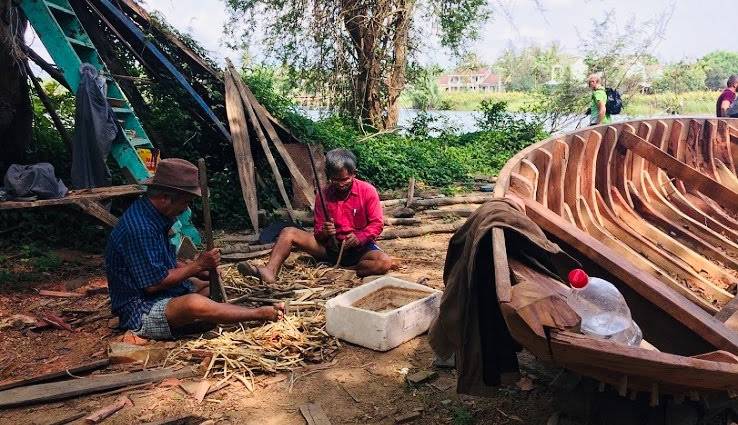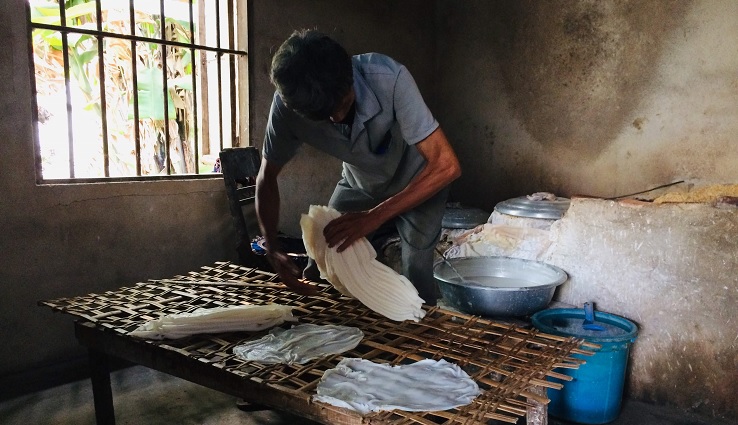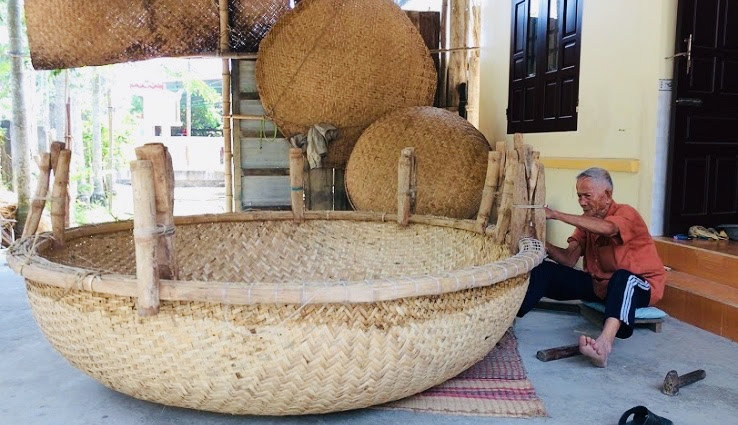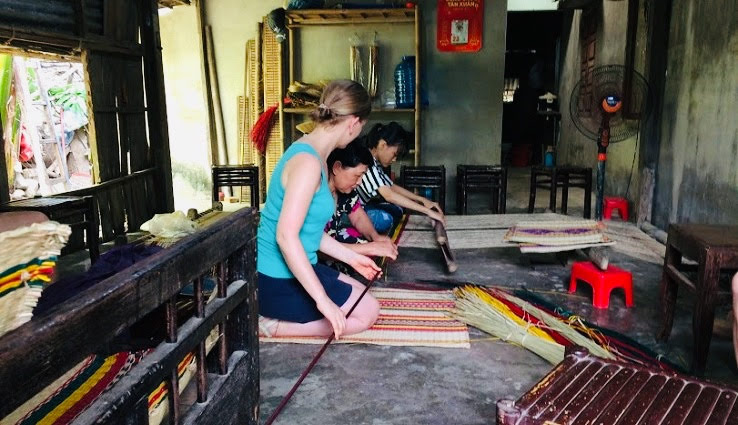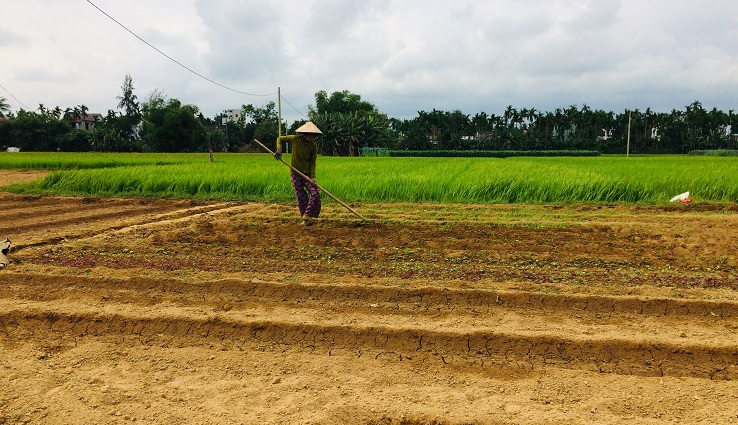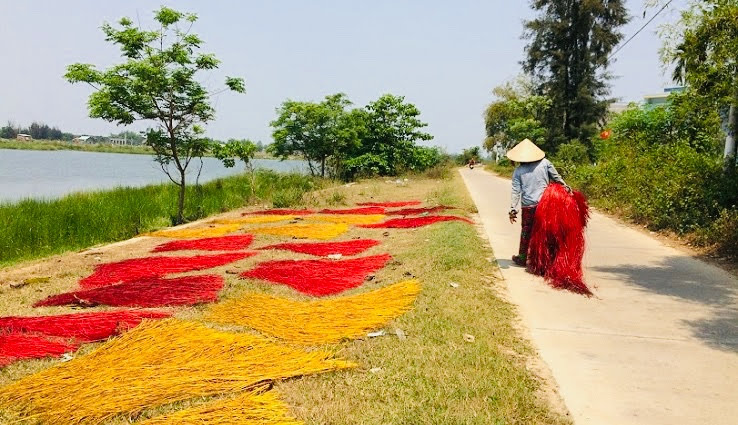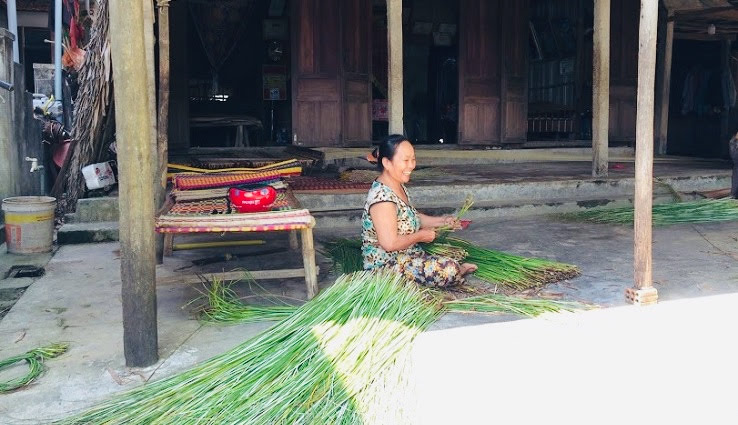 Shorted countryside ride around Hoi An center
If you do not have much time to ride or you don't want to ride far away from the city center, the below route is perfect for you. It is just around the city center and shows you a part of Vietnam rural village with rice paddies, lotus farms, vegetable garden, rivers, farmers,…
To open the route in Google Maps app, please click this link.
Distance: ~15 km
Duration: 1 – 1.5 hour(s)
Some photos along the way